2016 SUSTAINABLE INDUSTRIAL PROCESSING SUMMIT AND EXHIBITION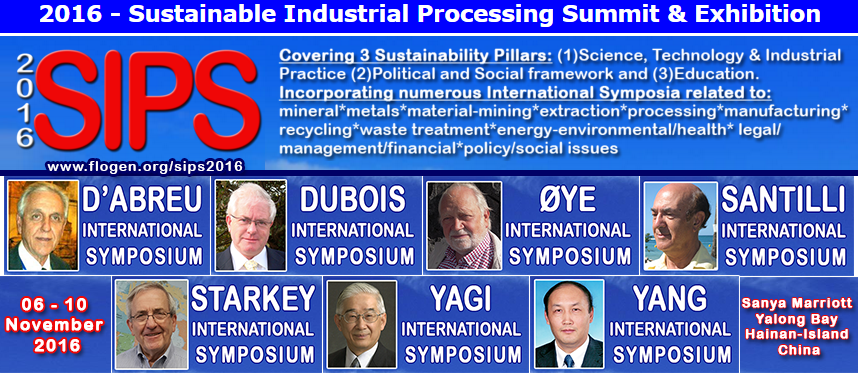 FLOGEN successfully organized the 2016 Sustainable Industrial processing Summit and Exhibition held in Hainan Island, China from 5 to 9 November 2016.
The summit honored the 2016 Stars of the closed cycle of materials sciences: from mining and mineral processing to metals extraction and processing, and development of new materials. They were in alphabetic order: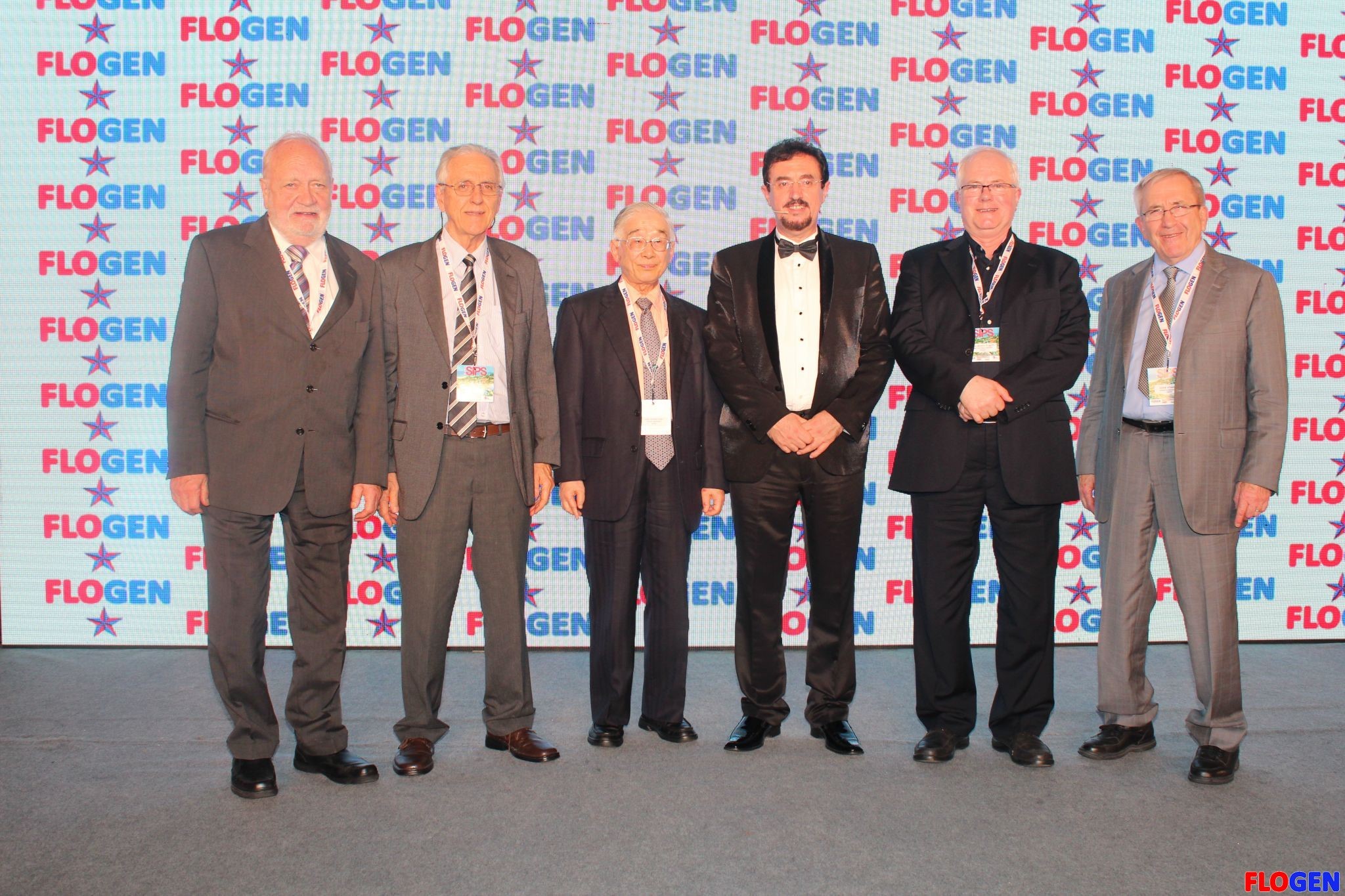 Prof. Harald Oye, Prof. D'Abreu, Prof. Yagi, Dr. Florian Kongoli, Prof. Dubois, and John Starkey
The honorees cover areas of materials sciences that look distinct but are actually related to each other and all have in common sustainability.
The summit was addressed by major figures from industrial companies, politics, university education and Research Institutions from all over the world. Some of them were awarded Fray International Sustainability Award.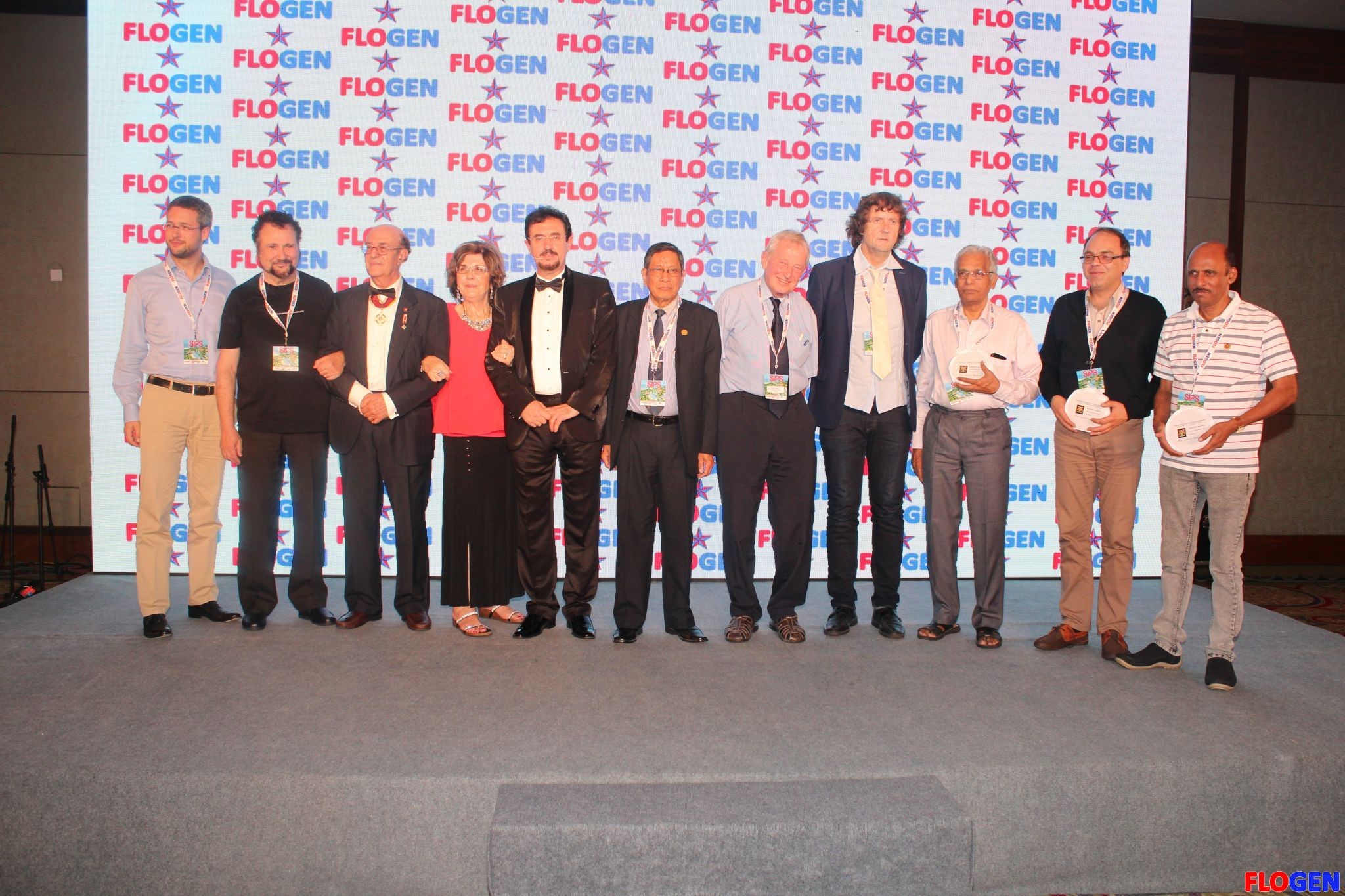 The Printed Report of the symposium can be found at:
www.flogen.org/sips2016/pdf/sips2016-Report.pdf
The Video Reports of the symposium can be found at: (to be uploaded soon)
More information at the symposium web site at:
www.flogen.org/sips2016
The summit had an Opening Event, three Summit Plenary sessions, a Summit Plenary Gala that mixed together Nobel Prize Winners as well as:
Politicians reflecting the importance of political framework
CEOs of big industrial companies reflecting the role of applied technology and management
Well known academics reflecting the role of education for an engaged society
Research Institutes reflecting the role of base technologies.
23 technical symposia held in 11 parallel sessions encompassed more than 520 technical presentation from more than 80 countries around the world.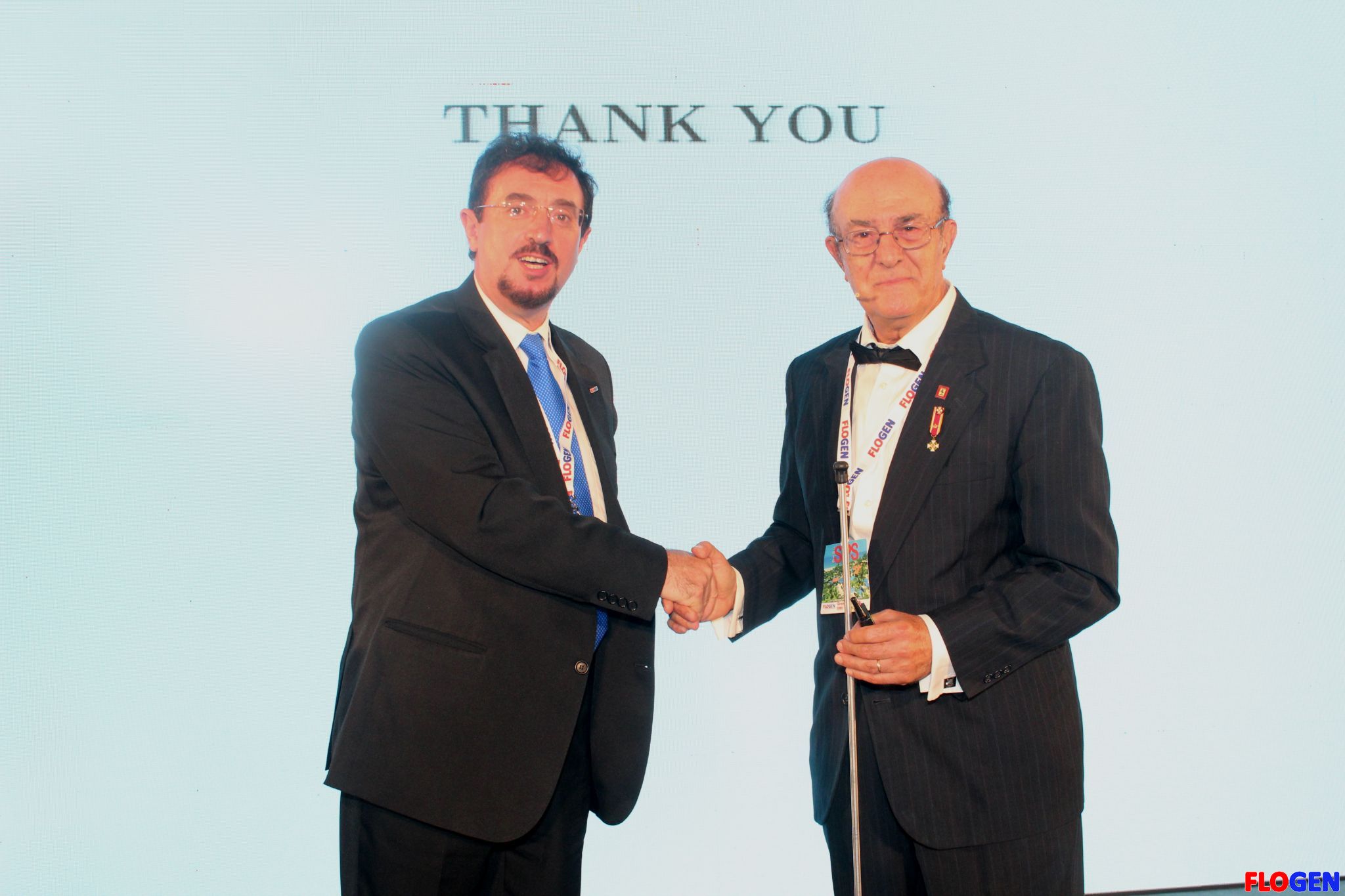 Dr. Florian Kongoli with Prof. Ruggero Santilli
SIPS 2016 Social Events
A collection of the various social events that took place during SIPS2016, in Hainan Island, China